The Southeast Economic Opportunity Center (SEOC) will be a culturally relevant and welcoming place where people in Southeast Seattle and beyond can access opportunities for higher education, good paying jobs, and support to start and keep a business. Integrating shared space for cultural organizations and workforce housing will help stabilize communities at risk of displacement and engage diverse residents.
The Opportunity Center will include the following core elements. Other elements may be considered through the feasibility plan to meet community needs, e.g. health clinic, relocation of state social services, childcare.
Postsecondary education connected to job skill development
Small business assistance and entrepreneurship center
Employment services
Affordable commercial space for neighborhood businesses and cultural organizations to stabilize services to the diverse residents of South Seattle
Affordable market rate rental and low-income rental to ownership housing, to balance market rate and very low income projects already funded at Othello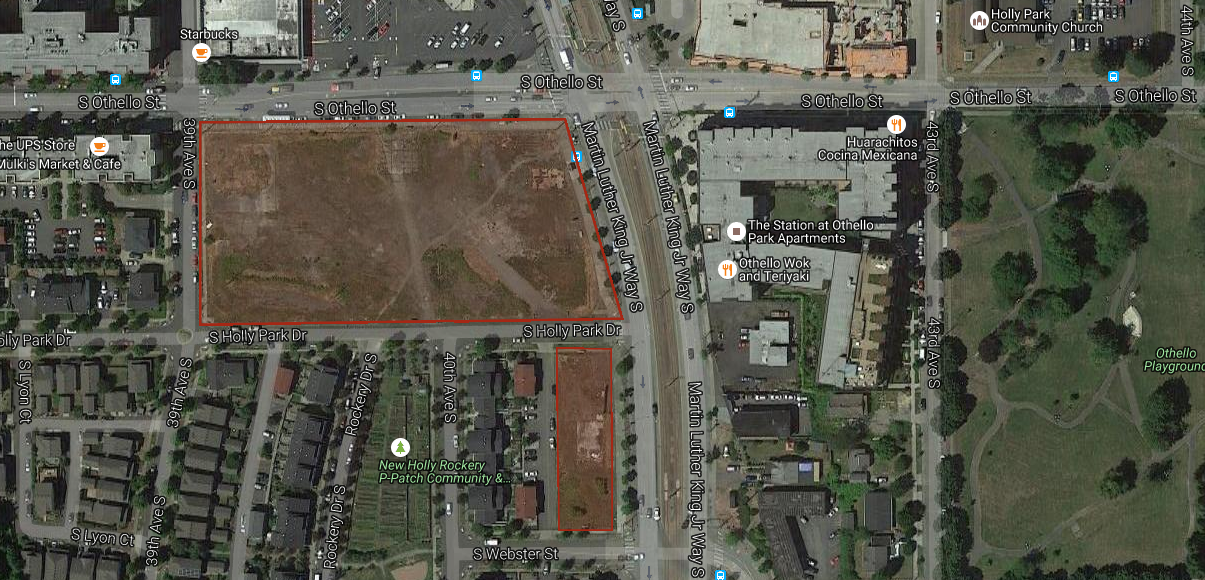 Want to share your thoughts?
Come to a meeting or leave a comment below!
Community Meeting #5:
Final presentation of SEOC program design. Be on the lookout in early May for news on whether sale of the land (vacant lot at MLK Jr Way S and S Othello St) has been approved.
Notes from past meetings:
Meeting #2 (November 12, 2016)
Meeting #3 (January 14, 2017)
Meeting #4 (March 4, 2017)
Comments
comments